Chad Brownstein sits on the Cedars-Sinai Hospital Board of Governors and helps to achieve the goals of the hospital.
About Cedars-Sinai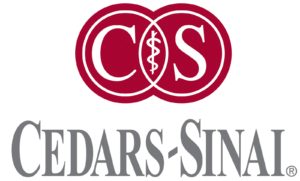 Since its beginning in 1902, Cedars-Sinai has evolved to meet the healthcare needs of one of the most diverse regions in the nation, continually setting new standards in quality and innovation in patient care, research, teaching and community service. From cancer treatments to neurology and spine, Cedars-Sinai offers their more than 1 million patients the best treatment for all types of care.
The mission of the hospital is to improve the health status of the communities they serve through leadership, medical knowledge, education and training, and increased access to care. To complete this mission, Cedars-Sinai puts a major emphasis on research. Their research core facilities feature state-of-the-art tools and resources and work to improve everything from molecular therapeutics to stem cell research. The scientists employed by Cedars-Sinai conduct research about cancer, cardiology, diabetes and obesity, digestive diseases, endocrinology, genetics and genomics, imaging immunology and infectious diseases, neuroscience, regenerative medicine, women's health, and more. All of this research is conducted in hospital-approved labs across a variety of communities.
In addition to research, Cedars-Sinai is also a training center for healthcare professionals to hone in on their skills. Physicians from around the world flock to Cedars-Sinai due to its' capabilities to allow doctors to see patients and conduct research simultaneously—a task that most hospitals aren't able to provide. This trickles down to their patients, who get first hand knowledge about research and receive innovative care and treatment.
All of this can't be done by the hospital alone. The hospital recently launched The Campaign for Cedars-Sinai to support various academic and patient-care programs, raising $600 million to further their mission. This new campaign will allow for more research in the lab and hopefully lead to medical breakthroughs.